Women Who Write is pleased to offer programs throughout the year that help to nurture, encourage and educate our members while fostering a sense of community beyond the individual critique groups. Every year we have a Winter Gathering to celebrate the season and each other while enjoying delicious cuisine. At the launch of Goldfinch, our annual literary journal, we provide an opportunity for each selected author to read her published piece as well as an open mike for everyone who attends the event. In addition, we offer programs in prose, poetry and screenwriting throughout the year by accomplished industry professionals.

Please use the form at the bottom of this page to share your questions, comments and suggestions.
Many of our events are now being conducted online, in response to the calls to maintain social distancing. Anyone may create a free account at Zoom, install the app most appropriate for their operating system, and accept an invitation to join a meeting. Free accounts can even host their own Zoom meetings, with some limitations. Click the Zoom logo to create your account.
WINTER GATHERING
Date: Sunday, Jan. 22, 2023
Time: 12:30 PM
Place: The Madison Community House
Cost: Free (Members Only)
RSVP: Complete this form
JESSICA BRODY ONLINE WORKSHOP
Date: Saturday, February 25, 2023
Time: 3 PM - 5:00 PM
Place: Online via Zoom
Cost: $20/Member, $35/Non-Member
Winter
Gathering
When: Sunday, January 22, 2023
Time: 12:30PM
Audience: Members Only
Venue: Madison Community House
Address: 25 Cook Ave., Madison, NJ 07940
RSVP by: Sunday, January 15, 2023
Our annual Winter Gathering is back! Women Who Write survived the pandemic, and is thrilled that we have a large, thriving board of directors and a super team of volunteers ready to make the second half of this membership year all it can be.

Though we've survived, it hasn't come without costs. We are not as flush as we once were before the pandemic. Although the board really wants to host this event, and we will this year, we are asking for those who can to make a small donation to offset the costs.

After you submit your RSVP below, your confirmation message will contain a link to our secure online store where you may make a donation using your choice of credit or debit card online or your Google Pay account. If you prefer, you may also mail a donation to our treasurer, Pat Weissner at 17 Longview Ave., Madison, NJ 07940.

To be clear, any member may join this Winter Gathering without making a donation. If you choose not to make a donation online, simply close your browser after you submit your RSVP and don't click the link in the confirmation message.
SAVE THE CAT! WRITES A NOVEL ONLINE WORKSHOP
by Jessica Brody
When: Saturday, February 25, 2023
Time: 3 PM to 5 PM EST
Platform: Zoom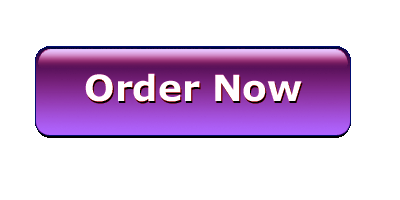 Click on any cover to learn more about that book:
We are extremely excited to have Jessica Brody (famous novelist, Disney writer, and so much more) provide an intense workshop for Women Who Write! There is something for everyone in all phases of writing, querying, and pitching. In addition, there is something to learn no matter the genre. Our Save the Cat! Writes a Novel online workshop will also include "Pitch it to Me!' Links for this online event cost $20 per person.
Use this form to send a note or inquiry about upcoming
programs for our members and guests.